History
We use topics to inspire pupils' curiosity to know more about the past, equipping each child to think critically and develop perspective and judgement, through the study of a broad range of historical events and periods, which have directly impacted on our locality. Our history curriculum is carefully balanced and planned to be age appropriate across the years and is taught cross-curricular, in order to enable children to understand the complexity of people's lives; explore the process of change and value the diversity in the world. It is important to us that art, music, English and where appropriate maths and science are linked in history teaching and are relatable to the children, by focusing on past events in our locality.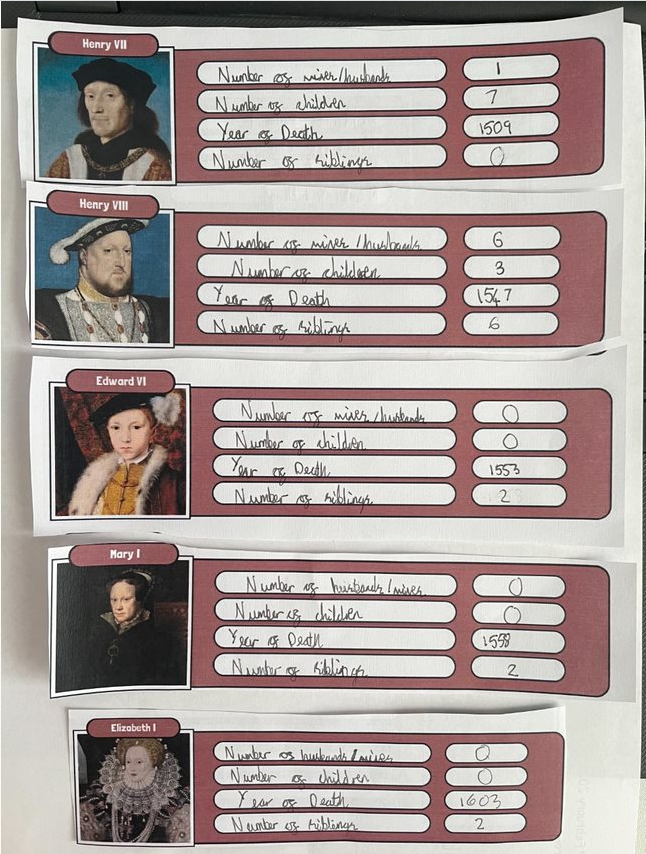 Some examples of incorporating local history into other areas of the curriculum include: Year 1 exploring the changes which have taken place in our school with a visit from a pupil who attended Newark Hill Academy in the 1960s; Year 2 building houses in design and technology after learning about the Great Fire of London and comparing 17th Century firefighting techniques to modern day strategies that Dogsthorpe firefighters use; Year 3 examining dinosaurs in the locality from a trip to Peterborough Museum and Iron Age settlements at Flag Fen; Year 4 studying Anglo-Saxon influences of places names near Peterborough; Year 5 investigating Catherine of Aragon's significance to Peterborough with her grave at Peterborough Cathedral and visiting Burghley House to analyse Tudor lifestyles and architecture and Year 6 living as an evacuee for the day at Stibbington to immerse themselves into the what life was like for children in the Second World War and visiting Salamis, a local Greek restaurant to experience food similar to the Ancient Greeks.
Our history topics give our children the knowledge about significant historical events, people and places in our own locality, as well as in the wider world. Historical inquiry also provides further opportunities to learn about people and cultures, in order to give every child at our academy the opportunity to question and explore the world, ensuring that they are gaining the knowledge and skills for future learning and employment, enabling them to succeed in life.
History Programme of Study: https://www.gov.uk/government/publications/national-curriculum-in-england-history-programmes-of-study
Our History Coordinator is Mrs Taber
See the documents attached for Planning and Progression of Skills in History.