Lunchtime
For many pupils, lunch is the principal meal of their day. Meal times should be relaxed and fun whilst also providing all the ingredients necessary to assist with pupils' concentration and learning.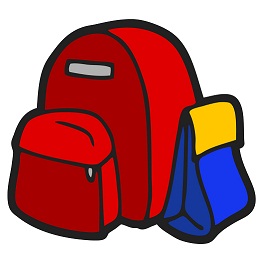 We are a Healthy School so our hot dinner menu provides children with a balanced and nutritious meal. Menus are available in every classroom and are updated every three weeks.
Meals should be ordered online through the Parent Pay website.
Please take a look below at the term menu from Monday 8th March 2021 starting with week 3.
Packed Lunches
There is a healthy packed lunch policy at the Academy and all parents/carers are expected to ensure that their children are provided with balanced meals at lunchtime. Please support us by providing low sugar non-fizzy drinks, fresh fruit and/or raw vegetables. Do not put sweets, high energy drinks, chocolate bars or nuts into any packed lunches.
Food Allergy and Food Intolerance
Individual care plans are created for pupils with food allergies. These document symptoms and adverse reactions, actions to be taken in an emergency, and emergency contact details. The Academy caterers are made aware of any food allergies or food intolerance and requests for special diets are submitted through an agreed process.
Food prepared by the Academy Catering Team meets the national standards for school lunches (www.schoolfoodtrust.org.uk).