Learning away from the Academy
Due to increasing numbers of self-isolation cases and other factors, learning will be shared through Microsoft Teams.
Remote Learning for Individual Pupils.
Pupils in Year 4 to Year 6 have learning issued through the Teams Class Notebook and each page is clearly labelled with the subject and the date.
Pupils in Early Years to Year 3 access learning through the steps below: if a child need to work access 'remote learning' for whatever reason, the learning will be accessible through Microsoft Teams on their Class Teams page. There are two channel, English and Maths.
First go to the subject channel, for example, Maths. Then click on files.
This will open up to folders for weeks like this:
Next click on the folder for the correct week.
Next click on the day and the activities will be there for you to access. Please upload or email the completed work to the teacher. This could be a photograph of the learning using a smartphone etc.
Some of the learning could be directed through external websites like EducationCity or Reading Eggs. Please follow the directions on Teams.
In the Event of a Bubble Closure
In the unlikely event of a year group bubble closing, three online lessons a day will be delivered whole class in the same way as last year during lock down. Work will be submitted through assignments.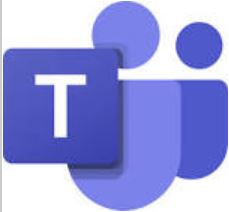 Microsoft Teams can be downloaded as an app on to phones and tablets.
Here is how to access the childrens' online account. Contact the admin@newarkhillacademy.org if you do not have your log in or password.
Here is how to access Microsoft Teams and submit the learning.
Online Learning through Microsoft Teams through Lockdown
Live Teams Lessons
9:00 to 9:30am – Joe Wickes 'Live' PE Lesson https://www.youtube.com/channel/UCAxW1XT0iEJo0TYlRfn6rYQ
9:45 – First 'Live Teaching Session' through Teams
11:00 – Second 'Live Teaching Session' through Teams
1:00pm - Year 5 ONLY - Second 'Live Teaching Session' through Teams
Year 1 and 2 – Afternoons - Various times for 'Live Teaching Phonics Session' through Teams.
Other Learning
Early Years to Year 4 – Reading Eggs to support the development of reading.
FlipGrid – Each child has a designated topic to read to an adult who will give feedback
OPTIONAL - Learning Packs which are found below
We have created Learning Projects as a result of the ongoing risk of our academy shutting or partially closing due to the Coronavirus outbreak across the UK. These are given published weekly and are at the bottom of this page.
Not online?
The Learning Projects are ideal for you.
Here is another great document you can use too
In creating the Learning Projects we fully acknowledge that they cannot replace the quality of learning your child receives at the academy however, our complete focus has been on creating a set of projects that all children can access to maximise their learning whilst at home.
WK 1 Learning for week beginning 23d March 2020
WK 2 Learning for week beginning 30th March 2020
WK 3 Learning for week beginning 20th April 2020
WK4 Learning for week beginning 27th April 2020
WK5 Learning for week beginning 4th May 2020
WK6 Learning for week beginning 11th May 2020
WK7 Learning for week beginning 18th May 2020
WK8 Learning for week beginning 1st June 2020
WK9 Learning for week beginning 8th June 2020
WK10 Learning for week beginning 15th June 2020
WK11 Learning for week beginning 22nd June 2020
People Around the World Week - 29th June 2020
WK12 Learning for week beginning 29th June 2020
WK13 Learning for week beginning 6th July 2020
Keeping active is important, so Youth Dreams Project have created a 30 day plan which we would like you t follow. Here is the link